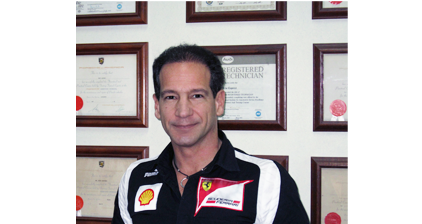 Our highly-trained automotive technicians undergo extensive training to meet all your auto repair needs and take great pride in supplying guaranteed: Engine Repair, Brake Repair, Auto Electrical Service, Wheel Alignment Service, Collision Repair, Body Work and Auto Refinishing. Capozzi's Custom Car Line Inc has been honored to provide trustworthy, fast, reliable, and quality work at the right price to the city of New Britain and the state of Connecticut for the past 28 years.
Take a look at the long range of other auto repair services listed on our services page. No matter what your vehicle needs, come see us at Capozzi's Custom Car Line Inc today!
If you're looking for a local auto repair shop that you can trust, consider Capozzi's Custom Car Line Inc. Since 1987, Capozzi's has been providing our friends and neighbors in New Britain with dependable, trustworthy auto repair services. Whether your vehicle needs a minor tune-up or a major overhaul, our skilled technicians quickly diagnose and provide solutions to your vehicle's problems, saving you valuable time and money.
Our teams of technicians are up to date on the latest automotive technology, and have professional, hands-on experience working with both foreign and domestic vehicles. We use the most current diagnostic equipment available, meaning that we can quickly uncover the problem and begin working on the solution. Combining cutting-edge technology with real-world experience, our technicians are able to get your car back on the road in less time than it takes other shops to simply figure out what's wrong!